Watch Toy Story 3
---
"No toy gets left behind."
"Toy Story 3" is the third movie in the popular Disney/Pixar animated series following the adventures of Buzz, Woody, Jessie, and the rest of the characters. On this particular journey the team finds the rank of toys depleted as years of play have taken their toll of the population. Andy is faced with deciding what toys to take to college and what toys to pack away. While Woody manages to find himself heading to college with Andy, Buzz and the rest of the gang are earmarked for storage in the attic. Of course, the toys are nearly lost to a garbage truck as Woody watched in horror.
To his relief, the toys managed to escape demise and decide to climb into a donation box bound for a daycare facility with Woody along for the ride. While the daycare facility provides what has become a rare opportunity for Buzz and the gang to be played with, the members of Andy's team soon discover the true nature of how things work at the new location. A fluffy bear by the name of Lotso controls the facility and keeps unwanted toys in a section for younger children where they are often destroyed and generally mistreated. Woody manages to escape what becomes a prison for toys, and Buzz attempts to appeal to Lotso to have his friends moved to more friendly environment.
After Woody finds refuge with a new little girl, he learns of the fate that is awaiting his friends from another toy in her room. The cowboy wastes no time in heading back to the daycare to set his friends free. Unfortunately, Buzz has been reset to his deluded Space Ranger mode and is working with Lotso to hold his friends captive.
Woody and the other toys hatch a grand plan to break out of the facility and return to Andy's house. After managed to find their way home, only to be separated again when Woody is college bound. After some quick thinking, Woody writes the address of the little girl who rescued him, and Andy delivers his former pals to her. In an emotional exchange, Woody ends up joining his pals.
At its heart "Toy Story 3" is about love and loss, but children and parents will notice the quick wit and colorful animation that has made the series so popular. This is one of those movies that can appeal to the young and young at heart at the same time.
|
2010
|
1 hr 43 min
|

/

10
Cast

Studio

Director

Lee Unkrich

Language

English
More Like Toy Story 3
Toy Story 3 News
Seth Rogen Previews Raunchy Animated Sausage Party
March 15, 2016 @ 9:01 am PST
|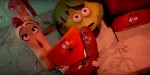 Think it would be hilarious to watch animated, profanity-spewing hot dogs make sex jokes about luridly animated hot dog buns? If your answer is yes, Seth Rogen has a movie for you.
Read More

'Monsters University': Yidio Review
June 30, 2013 @ 7:23 am PST
|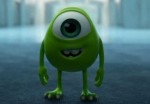 "Monsters University", Disney and Pixar's follow-up/prequel to the hit "Monsters, Inc." has finally hit theaters worldwide. Given Pixar's recent track record with sequels ("Cars 2", ew. "Toy Story 3", yay.), it was hard to know what to expect from them.
Read More

'Toy Story 4' Is Happening!
November 06, 2014 @ 4:12 pm PST
|
Read More

'Finding Nemo' Sequel Finally Gets a Title. Meet 'Finding Dory'.
April 02, 2013 @ 10:12 am PST
|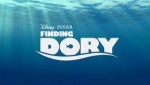 Disney has finally given us a little snippet of information about the long-hinted at "Finding Nemo" sequel today via their Facebook page. And no, this isn't an April Fools' joke.
Read More


Watch Toy Story 3 Trailer

Toy Story 3: Trailer 2|2:30

Watch Toy Story 3 Online - Watch online anytime anywhere: Stream, Buy, Rent
Toy Story 3 is currently available to watch and stream, buy, rent on demand at Amazon, Vudu, Google Play, FandangoNow, YouTube VOD, iTunes online.