Watch Despicable Me
---
"Superbad. Superdad."
Despicable Me - 2010Despicable Me is a 3D computer animation comedy film from Universal Pictures and Illumination Entertainment. It was released in the United States on July 9, 2010 and October 6, 2010 in France. The film starts off by introducing Gru, a super villain who prides himself on being the best super villain there is. But when another unknown super villain makes off with the Great Pyramid of Giza, the world declares every other villain seem second rate. Gru then hatches a plan to take back the top spot as the world's number one villain by following his lifelong dream of shrinking and stealing the earth's moon.
With his loyal minions by his side, Grun easily steals a shrink ray gun from the secret base found in Asia. As they prepare to follow through with their plan, a rookie villain named Vector, who's trying to make a name for himself steals the shrink ray gun from Gru, ruining his plan.
He attempts to sneak into Vector's well home to get the shrink ray gun back. After failing to steal the shrink ray gun back himself, he sees three girls selling cookies walk into the base with ease. Gru plans to use the girls to steal the shrink ray gun back and carry out his plan to steal the moon.
Despicable Me was directed by Chris Renaud and Pierre Coffin, based on an original story by Sergio Pablos who's known for his artwork in major Disney animated films. Despicable Me stars Steve Carrel as Gru, the lead super villain, Julie Andrews voices Gru's mother, while Miranda Cosgrove plays the elder of the three sister's.
The film's original motion picture soundtrack of the same name was released on July 6, 2010. The album features songs from Despicable Me that are produced, performed and written, performed by Pharrell Williams. Other musical performers in the film are Destinee & Paris, David Bisbal, Robin Thicke, The Bee Gees, and The Sylvers.
Despicable Me is the second animated movie released in 3D by Universal Pictures. It's also their first animated feature film produced in 3D. The Golden Globe Awards nominated Despicable Me for Best Animated Feature Film and won Favorite Animated Film in the Kids Choice Awards.
|
2010
|
1 hr 35 min
|

/

10
Cast

Studio

Director

Sergio Pablos, Pierre Coffin

Language

English
More Like Despicable Me
Despicable Me News
Disney's 'Alexander and the Terrible, Horrible, No Good, Very Bad Day' Lands Director
March 13, 2013 @ 5:44 pm PST
|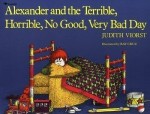 Disney's upcoming "Alexander and the Terrible, Horrible, No Good, Very Bad Day" adaptation lands a new director! Will this film finally see the light of day?
Read More

Kristen Wiig to Join in 'Anchorman' Sequel
February 05, 2013 @ 4:05 pm PST
|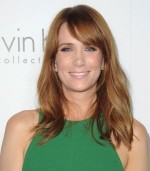 Kristen Wiig joins the cast of 'Anchorman: The Legend Continues'. What do we know so far about the sequel?
Read More

'How the Grinch Stole Christmas' Remake in the Works
February 07, 2013 @ 9:23 pm PST
|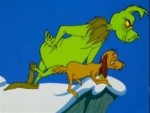 An animated (CGI?) remake of "Dr. Seuss' How the Grinch Stole Christmas" has been announced. What do we know about this remake so far? And is it too soon?
Read More

Video: 'Despicable Me 2' Trailer!
November 04, 2012 @ 9:28 pm PST
|
Read More


Watch Despicable Me Trailer

'Despicable Me' Trailer 4 HD|2:43

Watch Despicable Me Online - Watch online anytime anywhere: Stream, Buy, Rent
Despicable Me is currently available to watch and stream, buy, rent on demand at Google Play, iTunes online.